Amazing Autumnal Tattoos | Tattoo Ink from Solid Ink
Amazing Autumnal Tattoos | Tattoo Ink from Solid Ink












Autumn is finally here, and as the days get shorter and the leaves are falling off the trees, we're beginning to see the colours of this beautiful season surface, and the ever-anticipated Starbucks pumpkin spiced latte is back, much to the excitement of caffeine and autumn fans!  

If you love this beautiful season, then a great way to carry a little bit of it with you all year round is with an autumn-themed tattoo. Tattoos are a great way of keeping the things you hold dear to you on your body at all times, and autumnal tattoos have the most perfect colours in them, so even more reason to get one!
At Magnum Tattoo Supplies where we now stock tattoo ink from Solid Ink, we love seeing the bursts of autumnal colours that are surfacing, especially when they're represented in tattoo-form. From a fabulous range of burnt oranges to beautiful browns, the variety of warm earthy hues that can be used in autumnal tattoos are never ending.  Check some out here.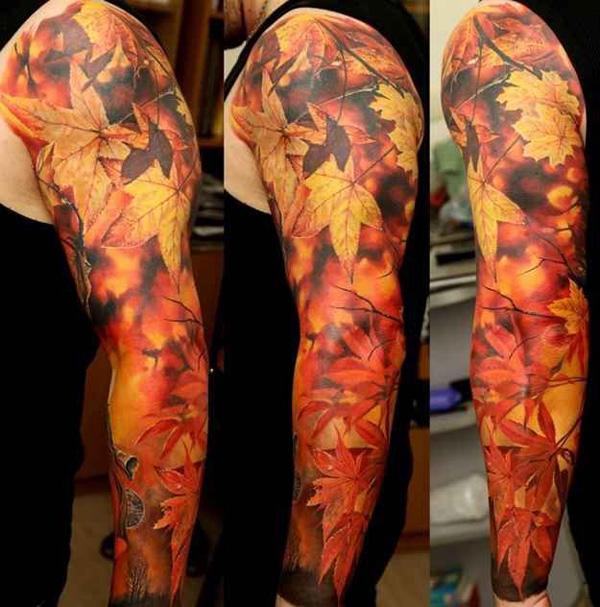 A wonderful 'Fall' sleeve, containing some intense oranges and browns. Artist unknown 
An autumnal snail from Hanah Elizabeth.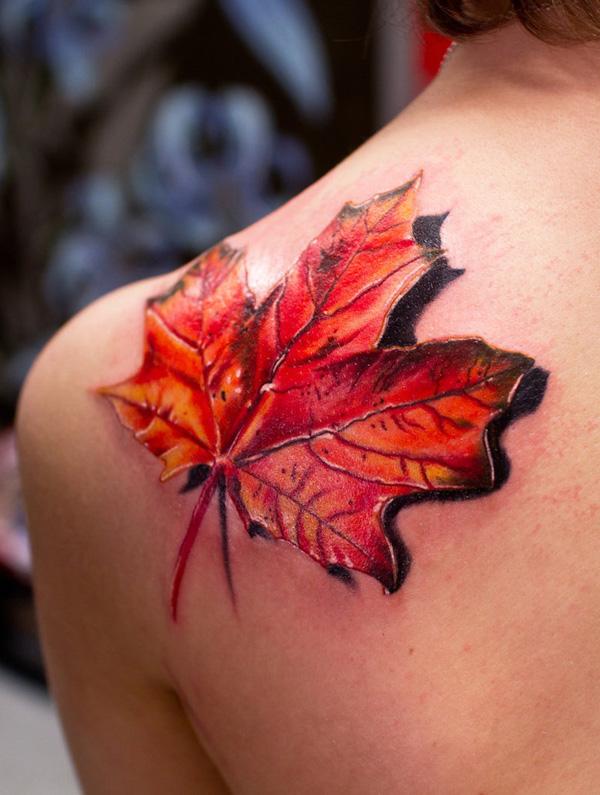 This incredible red and orange leaf looks like it's just fell onto the skin.  We love it. 

Artist unknown
A gorgeous neo-tradtional cluster of autumn leaves by Shelby Tattoos. 
Another gorgeous sleeve featuring an array of autumnal colours, and the metamorphosis of a caterpillar to a butterfly. 

Artist unknown
A gorgeous pocket watch amongst some fabulous autumn leaves. 

Artist unknown
We're loving all of these autumnal style tattoos, and can't wait until this beautiful season is in full swing.  It won't be long until we'll see the ground covered in a bed of magnificent leaves, and what an exciting time indeed.  If you've created any autumn themed tattoos, then we'd love to check them out, so why not leave us a comment below?  Make sure you head over to our website where we now stock tattoo ink from Solid Ink, featuring a huge range of colours, some of which are perfect for autumnal tattoos. 
Blog & image credits:
http://www.cuded.com/2014/10/40-unforgettable-fall-tattoos/

http://nextluxury.com/mens-style-and-fashion/fall-tattoos-for-men/